Railroad Walks Of Life
June 13, 2010
I walk them alone
In search of something
Unknown
In the darkness
I stumble a little
Over the rocks and rails
Once, twice, maybe three times I will fall
Who will help me up?
Or am I alone
On this long path
That leads too..
Where exactly does it go too?
Around every bend is something new
Behind every corner is a surprise
I walk slow and cautiously
At times I may run
But then I trip
So I try to stay at an easy pace
These are the railroads of my life
Sometimes it interacts with others
Leads me to a crossroad
Lets me decide where to go
But for now all I can do is follow them
And hope I don't make the wrong choice.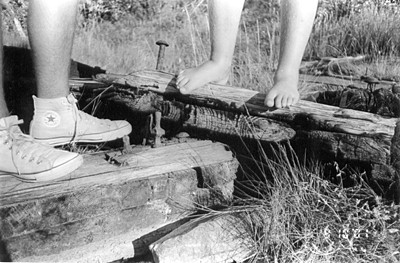 © Sarah R., Marblehead, MA