What Is A Birthday?
June 7, 2010
What is a birthday but a ray
of light that pierces through
the ideas with which we construct ourselves
and all these things we do?

A light ray which reminds us
that no matter the circumstance,
no matter the work, aches, desires or pains,
all our ego's twirling dance,

That we all march inexorably
on towards one common fate,
which shall one day make so unimportant
all these details we create.

So treasure every moment!
Every precious inch of life!
Know the solid Earth beneath your feet,
Feel the sunshine's golden light!

Hear the laughs and sighs of your children,
the endless warmth and love of your wife;
Be happy, be sad, please smile, please cry,
Feel joy, despair, and strife!

But always live so when it's done
and all your time unroll'd,
you can look back at every minute of every day,
and grin right through to your soul.

So what is a birthday but a day
to hold dear and close to your heart?
For that which one day too shall pass
is the sweetest gift we've got.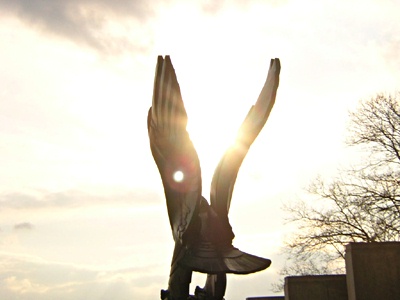 © Brittan S., Claremont, CA