Tonights Gonna be a Goodnight
June 7, 2010
We washed the streets with creams and paper.
Driving innocently, Was a man.
While another man stalks us through the night, His footsteps got fader.
Girl's shrieks and whispers echoed through the night, As it got later.

She,a victim, a lovely girl to us,
put through so much pain,
"why would they do this to me?"
I thought i was there friend.

We drive away with unexplained terror.
A great man calm as always
Blasting music abandons a quiet car.
Us,Obnoxious as always.

She asks for our names and we all giggle.
"is this a joke to you?"
get into the car right now I demand.
Wow isn't she rude?

He gasps and snorts his last breaths in.
Your faking aren't you?
Call 911 right now he yelled.
We all feared the worst,Wouldn't you?

Get out of the car!
The rude lady demands.
We are now sweet angels to she,
A shadow leaks around the corner, Who could it be?

He's not breathing, He's not breathing!
She yelled from afar.
Now I had the job of telling her mother?
This is getting bizarre.

Rushing into the house,
We are panicked, tears in our eyes,
Blaming ourselves is our only option.
We pray he won't die.

In a circle we all take hands,
We pray to god and say,
"help him please we're sorry,
can he please stay?"

A heartbroken girl looks out the window,
Watching colored lights.
anger filled within her body.
Couldn't they come sooner in the night!

She is picked up hysterically crying.
dad please don't be mad!
I beg you please there is no denying.
God am I sorry for lieing.

Rocking in her bed a text releases into her phone,
He's dead she said.
The girl let out the saddest moan.

She shook and cried her parents speechless,
This must be hard on you
Glancing at each other, What do we do?

A week later images still appear.
Everywhere,
Her eyes may never been clean,
She may escape, and unwillingly be seen.

The counselor says it's hard for her.
Yes it's hard for us too.
I have never seen you cry like that.
Have you?

No matter what they say those images will be in my mind forever,
My heart,
My eyes,
My soul,
My mind,
Ill never escape these scars,Never.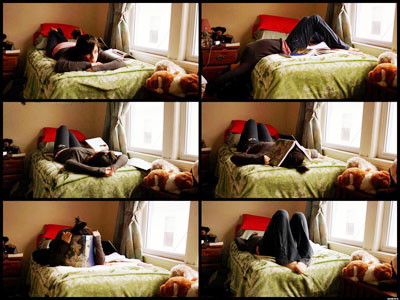 © Ana D., Worcester, MA