Thunderstorm
June 12, 2010
I'm sitting under a thunderstorm
And I can feel my hair stiff
I can smell the fresh dirt thru the crack in the wind
A sharp grumble, hungry for fear. A big empty threat balancing in a sky of blue.
But only looming over me.
little kids go home! As I watch through the window eyes fixed on the play ground.- oozing exactness, speed walking towards me fast. the noise that scared my cat. and now I'm in my room alone.
Without Max.
I can see the thunderstorm cloud,
I can see the blue sky waving at me saying 'See you tomorrow!'
Bring it.
Thunderstorm.
Your mumbling can't scare me,
below you threaten with shaking trees.
Well if we're all being honest and thankful, I am protected with a panel of glass and a blanket.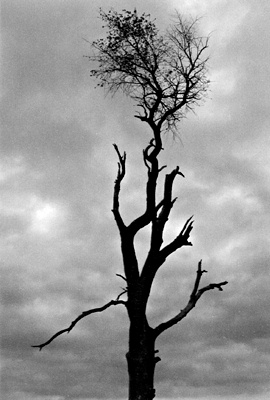 © Cassie H., Carmi, IL