Exposure of a Vulnerable Heart
May 27, 2010
They follow my every move.
They stare into mine.
Their gaze I cannot remove,
it seems they're looking for some sort of sign.

These eyes appear to see right through me,
though I fear this,
I choose to let it be.
And so I let this fear be replaced with a kiss.

These eyes that gaze,
they are the eyes I love.
Driven into a craze,
my pain I'm finally free of.

Please can I stay lost in this girl?
Let me live without any fears.
Let my destiny unfurl,
let a smile thrive upon my face for years.

Bless me with these gentle hands
that rest on my restless face.
I never thought of these plans,
but I'll stay lost in her embrace.

Her eyes appear to gleam
with a light I've never seen before.
No more does my soul scream,
no more are my scars so sore.

In front of me I see such a beautiful sight,
her smiling face and green-lit eyes.
Never again will I endure a lonely night,
for she's finally silenced my desperate cries.

Fingers rest between my own
as she slowly takes my hand and leads me away.
Who would have known
I'd finally find someone that will stay?

And as the sun sets
this girl holds me close.
I no longer bear any regrets,
for my heart I can finally expose.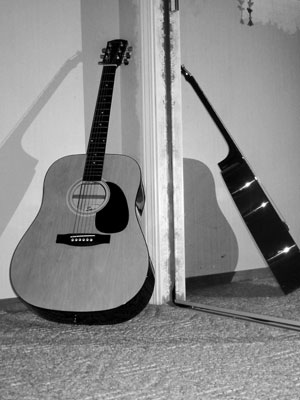 © Dylan F., Belleville, MI