They Don't Listen
May 27, 2010
They expect her to be perfect,
Not hearing the things she has to say.
They assume they know her completely,
Not seeing her try to be herself.


Everyday, she wakes up,
Pretending to be who they want her to be.
She pulls on a mask that they know so well,
When more than anything she yearns to be free.


They hate her opinions and the style she loves,
Thinking they know what's better for her.
Meanwhile she wishes to be herself,
Hoping that once they will respect her as well.


She hopes to be who she wants to be,
Yet they want her to be someone she's not.
Why can't they just hear her say,
That she's tired and wants to be who she is?


They don't understand that it's just her way,
Of expressing the thoughts she has.
They think they care but they don't listen,
Will she ever stop feeling like she's in a play?


Her true self is unknown,
To the ones who matter to her so much.
She knows that they care, but don't they hear?
She knows they're still so out of touch.


It's the people she loves that don't see who she is,
The people that knew her for years.
She hopes that once they won't mind her personality,
And she will be able to finally feel free.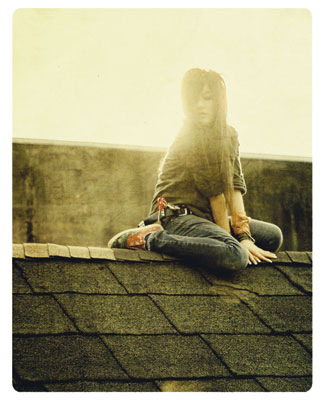 © Hailey J., Lake Oswego, OR