Elegy Written in a Small-Town Cemetery
June 3, 2010
Except for the warbling of songbirds,
The sighing of the wind,
And the human murmur of an occasional car or footstep,
It is quiet here.

How long have these trees watched over you
And been the sentinels of this cemetery?
How deeply are their roots knotted in the earth?
They have cracked some of your gravestones.
Do those roots entwine, protect, embrace
You as well?

Some of you are touched by sun;
Tell me, do those solar fingers tickle?
Some of you are shrouded in shade;
Do not be sad . . . I would have chosen shade, too.

Your gravestones are stark, silent, and still.
Many are weathered, wind-molded.
Others are painted with water and mineral stains.
Some are still shining, but they, too, will fade.

Who crafted those stones?
Who chiseled your names into their surfaces?
I bet he would have been called common, an Everyman.
Some would have once wrinkled their noses at a simple stonemason,
But not I.

Were his hands roughly-hewn and calloused?
Was his back bent with years of labor and toil?
Did his children greet him at the end of his day,
Laughing and begging to be lifted into their father's strong arms?
Did he know the feel of his tools better than the touch of his wife's hand?
I bet he did.

Something I read once echoes in my mind:
"Remember us, so sing the dead, lest we remember you."
We will remember.
We do remember.
We will not forget.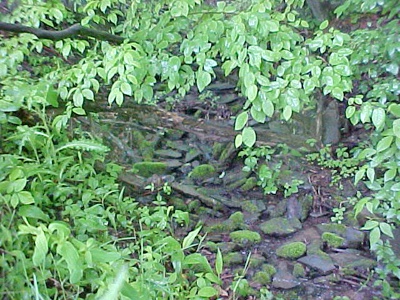 © Elaina B., Waterloo, NY