Take the Stage
June 10, 2010
Pouring rain outside my window,
gray is the back drop.
This gloomy day won't let me go-
a repetitive scene that won't stop.

I close my eyes and picture
myself upon a stage,
of a run-down theatre,
standing in the rain.

I try to take a step,
instead I hit the ground.
Pathetic and soaking wet.
Still my audience remains without a sound.

"Do you take pleasure in all of my dismay?
I've fallen down, and got back up,
after all of my mistakes."

Silence echoes through the room,
all I do is stare.
At the darkness that consumes,
the hope that isn't there.

I try to reach my feet,
though my efforts are in vain.
The floor is much too slippery,
on this platform I call my stage.

Not one hand to pick me up,
I'll do this on my own.
I may stumble- but I will stand.
I hope you all enjoy the show.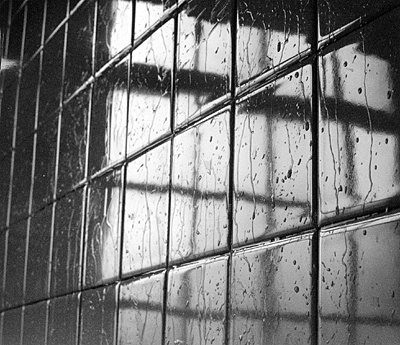 © Sared S., Pompton Plains, NJ