The Edge
June 3, 2010
Well, I was taking each day at a time

Not doing great but at least doing fine

I always have rainstorms on the inside

They gradually brew up and slowly subside

Then suddenly you decide you want me in your life again

And nearly give me a heart attack

Being disturbed and not knowing how to react

I vent to my friends and plead for guidance

Still indecisive yet not allowed to leave this up to chance

You sent tremors through my universe

Making my life seem so much worse

And now I'm as delicate as a vase

teetering on the edge between sane and insane

Hopefully I'll shake less and less

Regaining stability as well as strength

Yet I'm afraid of taking that dismal fall

Into the dark abyss of my mind

Hitting the bottom rock hard

Crashing, shattering, breaking

Into millions and millions of pieces

Loosing myself entirely, never to recover

Thousands of thoughts swirl in my mind

Along with these feelings that I must hide

Because I'm drowning in misery

And wallowing in self-pity

The bad thoughts I try to keep out

Yet they still manage to emerge and shout

I've shed so many tears in this short span of time

And I'm afraid I will snap in this hectic world of mine

Everyday these feelings grow deeper and darker

No matter how many moments are filled with laughter

This anger and sadness has been present for a while

I had always concealed them with a fake smile

So now I'm standing at the sky-scraper's edge

And a part of me says "Just jump. Go ahead."

Still my heart reflects on the love of my family and friends

I decide it's better to avoid hurting them

instead of selfishly choosing my life to end.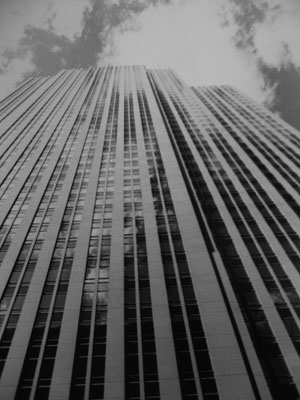 © Aaron B., Eagan, MN