Opening Your Eyes
May 22, 2010
Looking into someone elses eyes:
Sharing words
With your mouth closed,
Feeling their emotions,
Knowing what they are thinking.
Then…..
You walk away

In this moment your story
Unravels and exposes itself,
becoming vulnerable to those around you.
You try to mask it,
you try to hide it,

by covering and ducking,
Racing and pacing,
Until you've beaten the odds.
But you find yourself losing.
For she looks right through you.

She did not fear;
She just looked,
Starring until your eyes softened:
Her eyes melting into your glare.

That was how you saw her.
That is how she saw you:
Thinking that you could get away with it; hiding your life,
Thinking that you could dodge the world.
Never.
For she entered without knocking,
Walking in,
Going straight to work.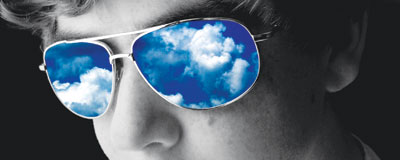 © Joseph B., Mesquite, TX