Just there
May 22, 2010
Hey, you!
I just wanted to say
Thanks for everything.

For being there in school
When no one else ever was
Helping my self confidence

You made my vocabulary
Much, much larger
Without saying a word

I can't thank you enough
For listening to my secrets
Late on Friday nights

Even when you left
You're still there
Whispering, giggling along
On those Friday nights long gone.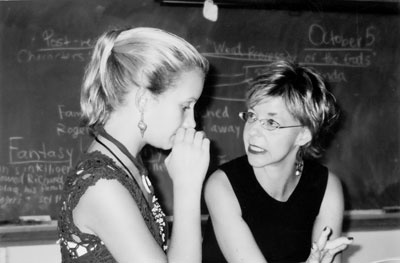 © Olivia L., Pompton Plains, NJ