confusion at night
May 22, 2010
Late.when everyones sleep.and noones near by.I stay up late wanting to cry.

Theres this creature.a lady. Tattered clothes and sad eyes.She sits in this darkness which i dont know why.

She use to do nothing but cry, now she insults me with cruel words that are not lies.

the creatue said "you cant make it,life isnt for you . come with me and mabe youll be free too."

Im scared to take her hand. what if its a one way ticket to hell.what if im a demondis this why my life isnt so well.

my selection will change my life. whatever i choose should be just fine, after all you cant be a demond and a saint....at the same time.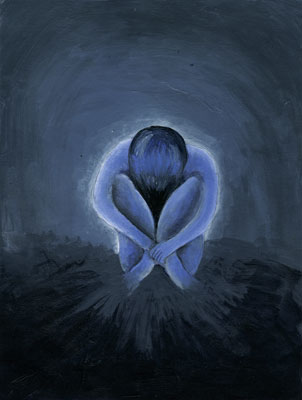 © Becky F., Sacramento, CA