Cold.
May 22, 2010
Your heart is cold,
Much colder than mine.
Yours cracks and chips
With every beat it putters out,
That blood as dark as oil.
It's spilling through your teeth.
Don't try to hide it now,
Let it drip and flow.
As you breathe in,
Your heart breaks again.
It's deflating after each
Lackluster movement you call beating,
Until it is so cold that
It is impenetrable
So that it that it looses that movement,
Move away from me
As it fakes a beat.
It has gotten too cold
For my heart to heat.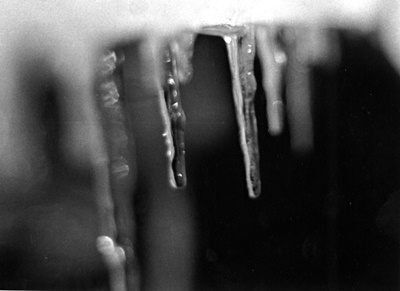 © Lindsey D., Marblehead, MA