Snowboarding
May 21, 2010
Buckling in to go up on my first run.

Face caked with sweat in fear.

Once I over come this I will be a new person.



Getting up my mind is in a state of fear

I must push past this fear

I get up and promptly fall

Wow it didn't hurt that bad

Lindsay's hands in mine to show me the way to go

I can't believe I did it I am down the hill



Excitement overwhelms me.

I venture again towards the hill this time on my own.

Getting better and better with each turn

I am graduating from the bunny hill



A new chairlift this one faster greets me

The prospecter is my friend

I safely get off the lift and go dowm mock turtle

I beam third day on the board and I am flying.



A new day time to push myself further.

This time I am not alone I am with my family

First run of the day the hardest run yet

I am impressing everyone with my new found skills.

The joy of the victory is radiating all over my face



The finish line is ahead of me

I must slow down to get through the gate.

Putting pressure on my toe edge

A split second of basking in my glory

And I'm flying through the air

I hit my head and flip again

I love my helmet



I scream to my mom to get Ski patrol

She is ahead and thinks that I just fell like all the other times

But she is wrong

One day one icy day can ruin a season of snowboarding



More than that I will have to regain my trust in the board
All because of one icy day.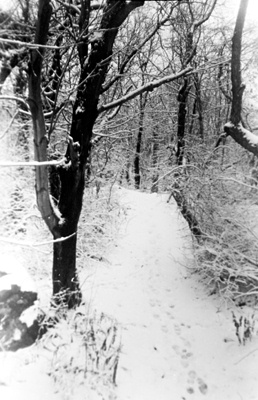 © Keley C., Marblehead, MA