Faded Memories
May 21, 2010
I sit back and close my eyes,
much to my dismay,
sometimes I can see your face,
Then it slowly fades away.

I open up my eyes again
and the only thing I see,
is the sun shining as bright as evening stars
reflection on the sea.

Sometimes I almost hear your voice
muffled by waves crashing in the air.
I feel you coming from behind,
but I turn and no one's there.

Standing on the edge,
I look into the sea.
A face I don't remember,
stares back and up at me.

Now the sun is setting,
and we see eye to eye.
Magnificent shades of colors,
are painted in the sky.

As I look into the sky,
the dark I cannot see,
a light I don't remember,
is coming over me.

I see the outline of you face,
a faded silhouette.
Of all I can't remember,
there's one thing I can't forget.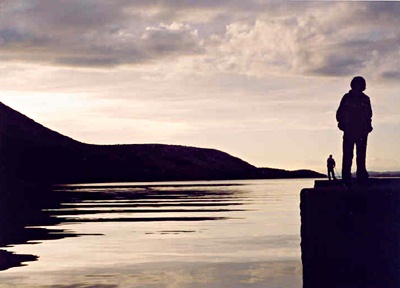 © Julia K., Nagykovacsi, Hungary