Closely bound
May 31, 2010
Come over and your out of bed,
wait there so you can get dressed.
We wrestle down on the rug,
I play with duck tape,
isn't it fun! <3
We go outside to play,
we'll stay inside another day.
We lay down on the trampalene,
I'm surprised we weren't ever seen!
My head on your chest as we watch the sky,
you sit there as you want to fly.
I perfer to stay underground,
in the liquid where I can't be found.
You want to be in the sky,
where you will soon be free to fly.
Why are we so close,
yet distant are our souls?
Why are we so close,
but eachothers soul we hold?
Hours seem to pass away,
moments go by and there we lay.
There is no more time for us to play,
so we'll just save the rest for a new day.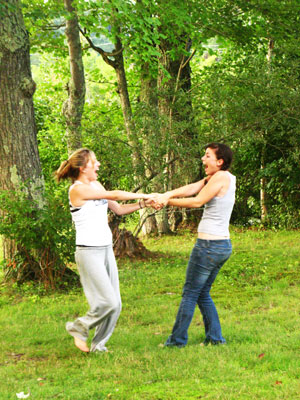 © Chantal C., Falls Church, VA