In Conclusion
MAG
May 31, 2010
I.
Closure
is something I stopped looking for years ago.
I'm accepting this as it is:
a door
mercilessly slamming on my fingers
every time I try to reach through it
only to open again
once I've taken a step back.

You're always smiling at me
inches from the door frame.

II.
Repair
is just another failed attempt between us.
Look at us now:
Once
a beautiful vase
shattered by careless hands
and repaired by apathetic hearts
so many times that
we've become more glue than glass.

Smashed like my fingers
and, I suspect, your will.

III.
Forgiveness
is the only outcome left in our reach.
Picture it:
Together
really no better and no worse
but individually
you could rebuild your will
and I could, maybe,
stop reaching through that damn door.

It would be like letting go of an era
that slipped past us long ago.

IV.
Every era has its end.

We just need to find ours.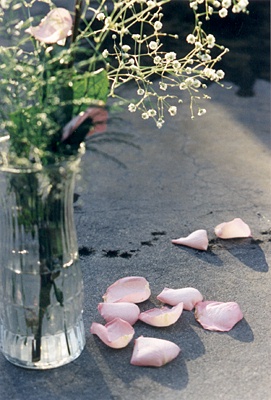 © Kathleen S., Maumee, OH