The apple and the plum
June 8, 2010
There once was a green apple
Who befriended a purple plum
While the apple was rich,
The plum was a bum.
The plum and the apple took a long walk
And while they were strolling they decided to talk
Apple said to the plum,
"How come you're a bum?"
Were the best of friends
But you're viewed as scum.
The plum looked to the apple
And replied without hesitation
You could tell by his voice,
He was feeling frustration
"You silly seed, it's not money you need
But friendship and love and laughter you see."
The apple looked to the plum,
And you could tell he agreed.
Then they finished their stroll,
And went back to their trees.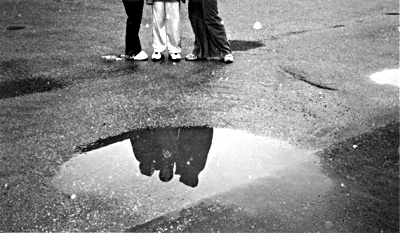 © Gary C., Pequannock, NJ