A Simple Mistake
May 27, 2010
I wake up with tears rolling down my face,
The thunder in the middle of the night drowns out the sound of my crying,
I am two floors below my parents,
I say to myself,
"why? Why did I make the mistake of being with another guy, was it worth the pain I'm going through for losing you?"
You were all I had,
The only person that knew the real me,
The only one that excepted the real me,
I think to myself as I slowly get up and pull my legs to my chest,
Was it worth it?
No it wasn't worth it; I lost the best boyfriend I've ever had for a simple mistake,
I wish I could take it all back,
The pain is not worth the other guy's love,
Your love was the most precious thing I've ever had,
And I just lost it,
I lost your trust, as well as your love,
But it was for the best,
You broke up with me for the right reason,
What I did to you is going to be with me for the rest of my life,
I slowly fall to the floor as my heart shatters and the pain gets worse,
The tears roll down my face even faster as I try to lie back down and fall asleep,
I don't sleep for the rest of the night,
The next day at school is the worse day I've ever had,
Everywhere I turn all I see is couples next to me,
PDA in the hallways,
I cry in the bathroom for a good half an hour,
I get up and I say to myself,
"Get up, try to be strong,"
But I can't seem to get off the bathroom floor, the tears come pouring and my heartbeat gets faster,
As I think about you,
Your smile, and your eyes staring into mine,
I will never be the same after what I've done,
But what hurts me the most is the fact that I hurt you,
I slowly stand up but fall back to the ground,
Of course Know one is there to catch me,
That's what I had you for,
Now I'm not the same the days seem to go on forever,
I can't seem to get over the fact that you said you loved me and you couldn't live without me,
And there you are with another girl,
Acting as if there was never an us,
Tonight I cannot fall asleep,
And so I wrote this,
To try to let the pain escape without crying or hurting myself,
But I can't seem to let you go,
You will never be forgotten by me, I promise,
But for now I wish I could make a wish,
The wish that would be to take back hurting you,
I love you, but for that one mistake I lost you forever!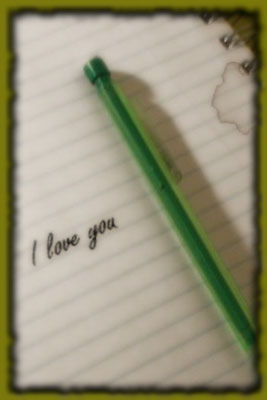 © Rebecca B., Marietta, GA