The End
May 27, 2010
Night.
It's dark out.
I can't see my hands.
Where are you?
I try to scream.
My voice won't work.
I am swallowed up into the night.

Alone.
I feel cold.
My body is frozen.
I can't move a muscle.
Nobody is coming.
I hear nothing.
I am by myself.

Forever.
The blackness stretches out.
Silence presses down on me.
I reach out, but feel nothing.
I take a step forward.
I'm falling.
Down, down I go…

The end.
I hit the ground.
I can finally see.
I feel something soft.
I look down at my hands.
White feathers are everywhere.
I am an angel.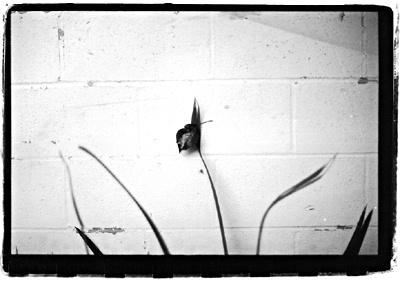 © Rebecca W., W. Hollywood, CA