DNA (Spontaneous Generation)
May 27, 2010
We're springing from nothing to something.
Love is young, love is spontaneous generation.
Waltzing through puddles of ink, we collide
Losing the mosaics, spilling fascination.

You've got flower petals glued to your tongue
All the implications slip through the sieve
Terra cotta issuing forth from your lips
You must have something like earth up your sleeve.

Is it pouring from your soul
Like minty happiness found in the rain?
It is pouring from my soul,
Through sidewalk chalk and frilly champagne.

The fissure is widening, we slip inside
The branches quivering, the leaves falling
I pull a strand of DNA from my pocket
Etched into the chromosomes: I love you, darling.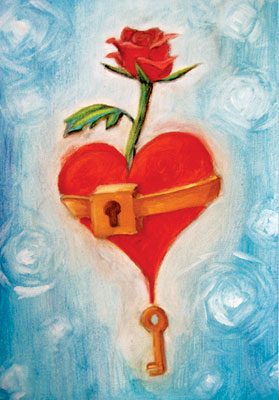 © Louisa L., Pleasanton, CA