Tolerance
May 26, 2010
Being popular.
Being known.
Being liked.
Being accepted.

When you're popular life is great.
You have so many friends and trendy clothes.
And best of all everyone accepts you.

But when they accept you,
They don't accept you as you.
They accept the person you created.
The person you changed yourself into.

You changed everything that made you.
Everything all your true friends loved.
The people who truly care are now gone.

They don't understand how you can just change.
How you can just stop being their friend.
They wonder why you weren't happy with them.
Why you had to get new friends that don't care like they do.

But now they don't care anymore.
You left them for a group of people.
People that don't actually like you.

This group of people who feed on the fear of others.
They have nothing better to do with their life.
Seeking the weak and vulnerable.
Making them change, only to be disappointed.

You realize they were just playing a game.
Just messing with your mind and life.
Ruining everything.

But your true friends see what they've done.
They take you back with one condition.
Don't make the mistake of changing.
Changing to please someone else.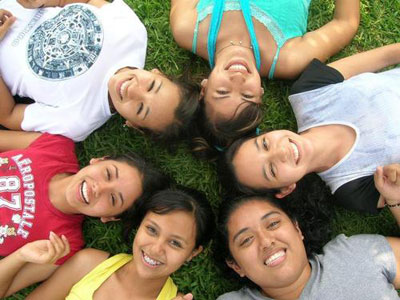 © Ana F., Guadalupe, Mexico