Shadow
May 26, 2010
Peace, I speak of nothing,

He made me smile again,
He made me try again,
A hundred miles away,
He made me cry again...

What a fragile beast i became....
Gathering images of her in the rain,
The words i wrote, still hold true,
That the death of me would come from you,
Hold steady the gun, as I stare unaware,
The shot rang out at the sight you could not stand,

I was overweight, a sight to hate,
You killed that girl, the one you could not stand,
I cried...I died....
But a change it seemed had come over me,
For food, I would not crave...
Two months had passed, and I faded away,
Never seeking light of day,...
Rumors you heard of the sight of me...
Thin they said, and you could not believe,
The girl you shot, does not bleed,
Survived, to become another breed,
I stood in the rain that night,
Watching you search in vain, calling my name...
You saw me then, I know its true,
Just a shadow walking away from you....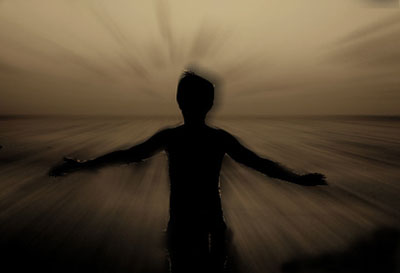 © Brian M., Fishers, IN