Storm
June 2, 2010
Sitting here.
Listening to this life run away.
Listening to every step it takes
That draws it further away from me

They tell me im to young to know about this
This attempt of life to run away
But they dont see that its happend too much for me not to observe
Forced in a sense.
Forced i am to watch life run away.

Its funny
Funny how this life runs away
And we cant catch it.
I run and i run. And run and run
But i was never close.

The closest you can ever get to this life
Is to live it
And to help others live it.
The furthest
Is helping life run away from others
In any way shape or form.

Sitting here
In light of my life
My mind locked in place
Refusing to transfer
In light of my life
My mind locked inplace
And that place is netural.

My mind
Lets me unleash more possibilities
In means of loving MY life
And thats why its netural

Its that and only that
That keep me within a distance of my run away life

Only thing i wish i could do at this time.
Is to catch one others life
But that life
Has one foot out the door.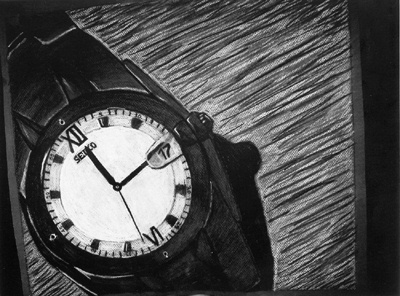 © Rachel U., Danbury, CT