Sestina
June 2, 2010
When you see that red wheelbarrow
I hope you think of me
As a child
With my blonde hair
Flying around my face like a fan
Those childhood days

We passed those hot summer days
Collecting nature's beauty in a wheelbarrow
While our parents hid inside with the electric fan
It was you and me
They said we looked alike because I had short hair
I was nothing but a mere child

The fantasies of a child
Develop with the accumulation of days
Passed inside with mother fixing my hair
While my thoughts are on our wheelbarrow
Are you thinking of me?
I was always your biggest fan.

The fan
Spins in circles, like the child
I used to be, when it was just you and me
Before the beginning of our school days
We would hide in our wheelbarrow
Getting the dirt in our hair

Thinking of knights, dragons, and princesses with beautiful hair
Ignoring the comfort of the electric fan
Protected by the fort made from a wheelbarrow
Oh the foolishness of a child
Passing those golden days
Just you and me

Do you remember me?
I'm the kid with the blonde hair
Who you spent your summer days
Playing with. Our arms swinging in circles like a fan
When you were nothing but a child
And we could travel the world in our wheelbarrow

It was always you and me, and yes I was your biggest fan
My hair doesn't look like yours anymore, and now there's another child
Who will get to grow up on summer days playing in that red wheelbarrow.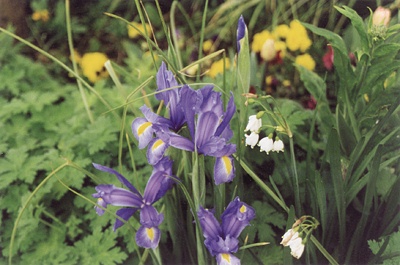 © Kelly G., Norwell, MA