Paradise
June 1, 2010
Some people think that
Paradise
Is a brilliant beach,
With soft sand,
With warm water.
Palm trees,
Giving in ever so slightly,
To the breeze.
Beach boys,
Coconuts,
Sun
Cascading over the water
Reflecting rippling rays
Stretching across sun screened skin.
Wrong.
Because paradise
Is taking a bath with your sister,
And deciding what the water really needs,
Is some bubbles,
And maybe some green food coloring.
Paradise
Is in the old photo booth,
In the back of the pizzeria
Even when all of your pictures turn out bad.
Paradise
Is that look your parents give you
When they are really, really
Proud.
Paradise is here, now,
Whatever you make it out to be.
And it's funny,
Because some people travel the world to find the
Perfect,
Pretty,
Picturesque
Paradise they want,
When all they really need
Is a
Smile.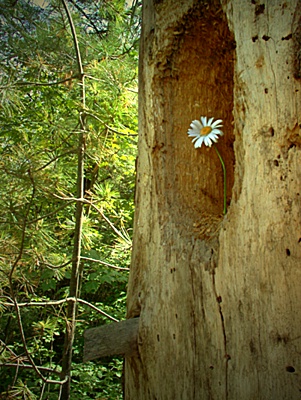 © Anna R, Sudbury, ON, Canada