They Like Their Coffee Iced
June 1, 2010
H.P. Jackson.
(I think)
A magician with glassy blue eyes

and a trick
with blank cards.
Even though the king showed
and it was all a fake.

There are free rings at Avalon
with mustaches and arrows
because we can't afford them
and don't want to.

We like twelve donuts
with a side of rebel
and iced coffee
that makes sugar
go into her eyes.

We didn't get shocked that one time,
and the sidewalk chalk ran low.

I remember
roofing for two seconds,
climbing up rusted stairs,
yelling at old friends
who took your memories
of that building with them,


the guy at Rita's who
knew what I was talking about
that one time I ordered "Raspberry Lemonade."

That day Hannah asked if were were young,
making us look stupid
in front of all those other kids.


She held cancer sticks in her pale hand;
showed them off for us babies to see.
But we aren't babies.
We just aren't adults yet.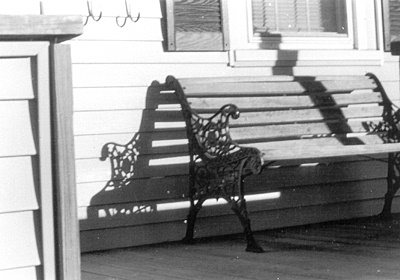 © Lauren O., Weymouth, MA