MAROONED IN MY MENTALITY
June 1, 2010
I sit in the room that once possessed an image
Now it is faint and gone white
Like the sight of a blind man

I can barely see myself
I, me, who I am
I strain to break through the infrared, faint portrayal before me

What has happened?
I can only hear and think
There is no one but my selfhood

"Is this purgatory?" I cry out to the nothing
How I once longed for my lonesome years ago
And now I crave mercy

I pray this rebarbative thought
This cold feeling
Shall never again haunt my psyche

Though should it stay
I pray... for its linger only in my memory
And not for it to assume form of my reality

I do believe it is my spiritual future
Coming to warn me to change my ways
But what, I ask, have I done?

What have I committed for a morbid fragment like this moment?
Am I mad?
Or does Death approach me closer and closer?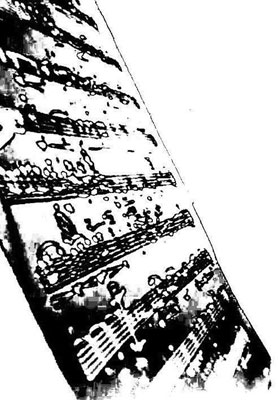 © Allan L., Plano, TX