I'm a Hobo
June 1, 2010
Your whistle blows,
As you prepare for the journey ahead.
Fast moving and ready for change.
I'm not ready,or willing.
This journey is not mine to behold with you.
I can't climb"all aboard",
As the conductor would call.
Your steam bellows,
Anxiously awainting the time, the very secod you head out.,
Again your whistle blows,this time more excited.
Marking the beginning of your new endeavor.
Slowly, you chug as you start for the horizon.
Rapidly, you pick up speed,
Until you're a dot in the distance.
You were so fleeting,
Many tend to be.
You left me behind, but not for long.
I'm a hobo.
Dwelling freely,from stead to stead.
So,maneuver as faraway as you must.
I'll see you in another town.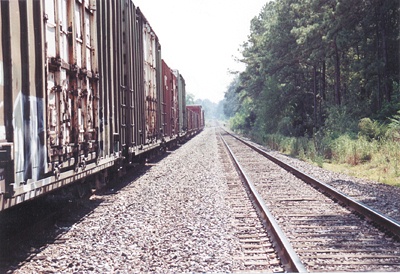 © Cassie C., Kirbyville, TX