Fourteen Years
June 1, 2010
Fourteen years is far too soon to return the gift of life.
No one expects the young to lose the fight and die.
I have never cried so much, salt tears streamed down my face.
I'm putting Niagara Falls to shame.
You gave the best advice, well loved by every being.
That's the explanation for the line I stand in outside this church.
I may not know you quite as well as many do,
But still my heart is aching as I pass the final pew.
You always wore a smile, living life to every extent.
A wake up call reminding me that I have wasted all the years I've spent.
One last look at where you lay sends shockwaves through my spine.
But still I know you're doing well up there in paradise.
It might seem unfair, and I still don't understand,
But at fourteen you have taught me my greatest lesson.
Life is short, live it well.
Rest in peace Joho.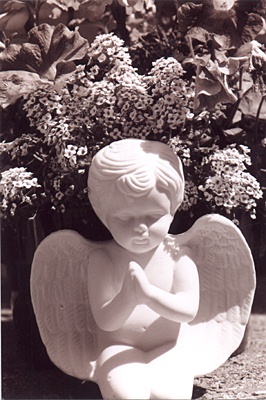 © Laurie T., Hopkinton, MA