never
May 31, 2010
you never were the idol
i was supposed to have,
never the arms
i could safely run into,
never the cheer
in the stands at my games,
never a hand to hold
when i crossed the street,
never the shoulder
when i needed to cry,
never had my back
never there for reassurance
never promised your word
never helped me up
always let me down
always broke my heart.
truthfully, you were never, ideally,
what i wanted, what i needed.
but you're what i got.

one thing you never fail to be
is the perfect example
of the person i never want to become
never want to grow up like you
never want to be your reflection
never want to follow in your footsteps.
but one thing about us is always alike:
i'll always deny you the chance to make it right
but you never wanted that chance anyways, did you Mom?
i wouldn't know
you never tried.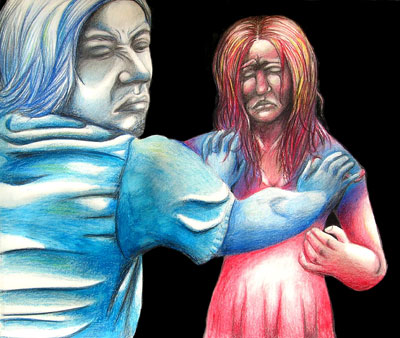 © Jessica P., Bethel Park, PA