Life .
June 4, 2010
Tell yourself your great ,
that your one of a kind ,
that your something out of this world,
that your unquie.
Struggle the perfection of perfect,
the pain of love,
the lightness and darkness of happiness.
it takes one blink to have life and its precious momments to fade away,
it takes one word to crush a heart into millions of peices.
your were there and , I panic .
you talked I listened . Your all she could want and more.
Your the boy that will make her drop to the floor.
Can you pick her up off the ground , kiss her check atleast once more ?



she talks and talks abotu you kid,
hwo you makes her smile, and she made you sweat.
this girl is there with no permission shes bad ,
shes cool , she is all you could be missing.




now come on and join this gang ,
we got love , life and a hole lotta fame .



picture picture oh so pretty
the way you moving boy has got me felling ,
confused , a mess . oh i must confess i think you the one and only ,
the best of the best.

When you lied i quit ,
i turned reality into a disaterious mess.
Your words were my savior ,
my guide of life.
And when you werent here to save me ,
I had to break down and stop the lies.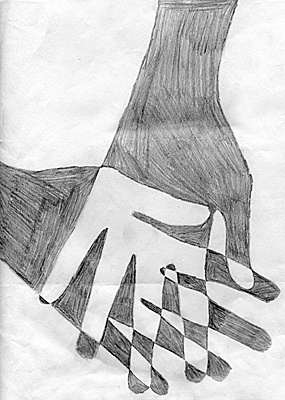 © Warlito B., Tamuning, GU