Inevitable
MAG
June 4, 2010
Why is it that when sadness occurs it takes over one's whole being?
It envelops them until there is nothing left.
It runs deep in their blood
And no happiness can touch them.
Sadness is inevitable.
It's inevitably hard.
It's inevitably distracting.
It's inevitably inevitable,
And that's the fact of it.
It's everlasting, never-ending,
Hardship after hardship.

Please tell me never-ending has an end.
I want to believe that happiness will come,
but I've built a wall around myself.
I've locked happy out
And sadness in.
I am trapped, a hostage of my own mind.
I am lost in this labyrinth of pain and suffering,
Of sleepless nights and hopeless days.
And I've lost my way out.
I need to find my way back to freedom,
Back to happiness,
Back to myself.
Because this, it's not me.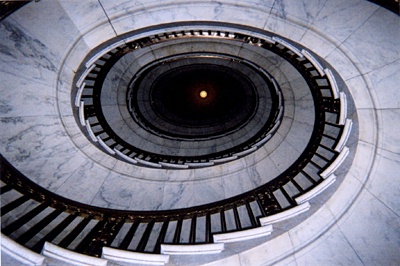 © Kyle T., St. Joseph, MO