Add-Out
May 13, 2010
Add-Out

The match score was 7-7,
And the game score was add-out.
She was serving
With a crowd cheering her on.
Sweat was dripping down her face
Fell onto her neck.

The sun was beating down on her,
And there was not any clouds in the sky.
The pressure was uncontrollable,
And her energy was rising.
The sound of the ball bouncing off the ground soothed her.

She began her formation to serve.
With arms and back hurting,
She hit the ball with all her strength.
As the ball went into the net,
She was depressed to hear this sound.

Giving up was not on her mind.
She wanted to hear that comforting sound
Which is made when the ball is hit by the racket?
She knew if she made this sound she would have a chance at winning.

She served again,
It went in.
Back to deuce,
She felt relieved.

As she tossed the ball for the serve,
She saw the stare on the other player's face.
The girl had intense eyes that were watching her every move.
She hit the ball as hard as she could,
And the other player missed the serve.

She served again,
And this time the opponent got to the ball and hit it back.
The final point of the game was all both girls could think about.
They had pressure, energy, anger, and aggressiveness.
Neither girl wanted to lose this point.
She felt like she won the U.S. open.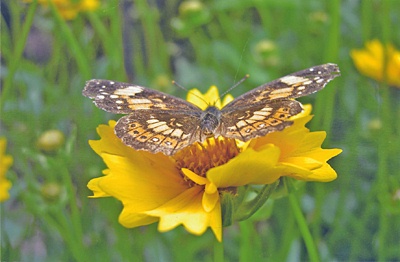 © Michael T., Letart, WV