The Promise of a Future
June 2, 2010
Hope and fear,
the promise of a future,
all contained in a small child's face

Brown hair,
splayed across folded arms,
just like her life will be.
Many directions, many paths,
many places she will go.
Yet still held in the arms of Jesus,
safe, whether she knows it or not.

Wide, blue eyes,
mirrors to a soul,
which sorrow has only begun to penetrate.
Later, it'll be obvious,
the world will be able to see,
the suffering its inflicted on,
a ponderous little girl,
a tired, old woman.

Both are waiting,
waiting for life, and for death,
a never ending circle.
The promise of a future in both.
A fragile life,
begun with a thought,
and ended the same way.
One big adventure,
never exactly alike.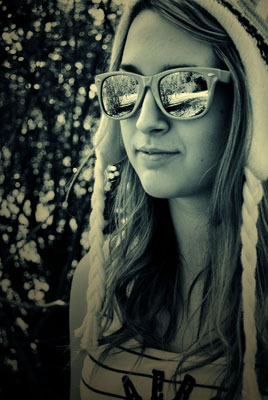 © Gabrielle A., Pensacola, FL