David
June 2, 2010
He's just a boy—
There's nothing heavy on his mind.
He loves girls and food and his room,
And all those looming Black clouds can be set aside.

I went upstairs and shook his shoulders—
Shaking the Life back into his bones.
I drew back the Curtains above his head
To let the Light in.

There's nothing Wrong with him
Because there's nothing Wrong with us.
We kiss him goodnight and he hugs me
Like I hold his Lungs in my arms—
He's never been a pale ghost on a subway
Trembling in the dim yellow light.

But there he lay limp on the Bed his
Father built—
Death's scythe cackling in his mouth,
And mocking our sleeping guard dogs,
Whispering—
"You should'a known."

Don't
Look
At
Me
That
Way.

I was shaking the laughter back into his eyes
They pulled me off—
They made me stop—
I couldn't let the Light in.

Tornadoes brew inside this dormant aerosol can—
It waits for sons and daughters.
Concealing a Twisted genie in a Broken bottle—
Granting nightmares.

But Dad told him to stay Away
From shadowed alleys at Night where small baggies of Downfall exchanged
Hands.
And we stayed Together and Dad never Hit and he said he loved Us—
Don't Blame me.

He's floated through the ceiling and left me to Rest alone—
But you—
You hang above my head like the fog that Swallowed him
Letting regrets coil around my neck like a Noose.

I went upstairs and shook his shoulders—
Shaking the Smile back onto his Face.
I drew back the curtains above my head
To let the Light in.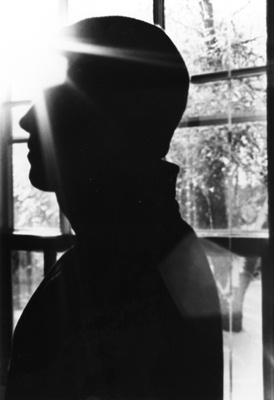 © Megan M., Rives Jct., MI