Writer's Block
June 2, 2010
This paper is my enemy
That leaks my inner soul,
It asks me for my feelings
And then my heart is sold.
I want to keep on writing
But fear struck through my mind,
As I discovered one thing:
That my ideas are blind.

This pencil is my anger
That's thriving deep inside,
It helps write down my feelings
Of which I cannot hide.
I want to keep on drawing
But my pictures are trash,
which let my memories sing
about the day my heart went CLASH.

I sold my soul to paper
The pencil tells me all,
I'm chained inside my cell
And all I can do is bawl.
Paper controls my every move
I cannot even talk,
Because as I'm confined to this room
I have writer's block.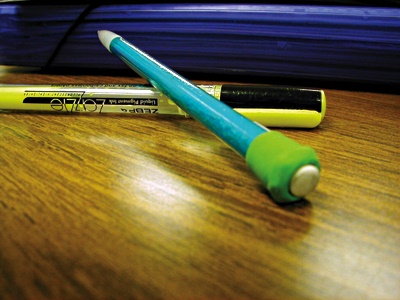 © Brad H., Lemont, IL