Request of Fate
May 29, 2010
This life of mine, should be drowned in turpentine.

Slice my wrists, watch me turn in ferocious twists.

Spike my drink with cyanide, be my haunted guide.

Leave me in my pool of blood, my warm red flood.

Stab through my eyes, muffle my reflexive cries.

Slide a rope around my head, throw me on a nail bed.

Push me out the highest window, into a busy street below.

Burst me into tremendous flames, teach me your horrific games.

Hide me deep in the ground, I promise I won't make a single sound.

Anyway you choose, whatever method you wish to use.
Please dear Fate, would you mark a date?

Where you could be, here killing me?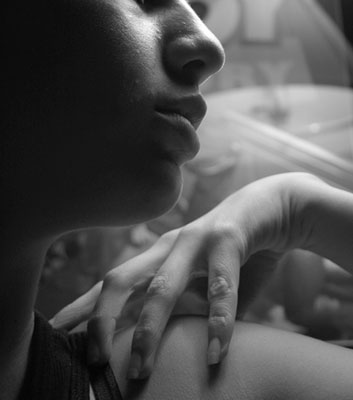 © Rebecca B., Santa Clara, CA