Realization
May 29, 2010
One month's past

But it feels like years

I've lost count of the times

My eyes spilled with tears

I don't know what's happened

Where all your love went

You said you missed me

But who knows what you really meant

We were going to leave

Did you forget our run-away plans?

How did my life change so much

Just by holding hands?

I never thought

You'd hurt me like this

Why didn't I see the pain

At that very first kiss?

My head is dizzy

My body aching

It won't stop

My hands keep shaking

I'll slice up my arms

But it won't matter to you

I don't know what else

I can fucking do

You've changed your heart and mind

And now I can clearly see

It was all just a lie

Cause you'd rather have her than me.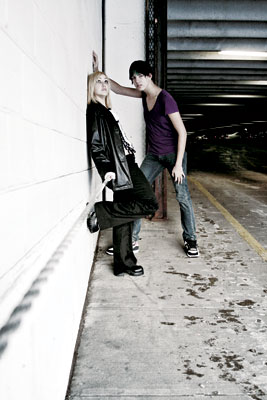 © Jessica F., Bradford, MA