The Kingdom of God
May 28, 2010
Silence.
What is happening?
Purity, deepening.
Who knows what's to come?
A white stone.
A diamond?
No
A clean white stone.
It isn't heavy.
Someone else is holding it for me.
Who bears this weight, but He?
He brought me here, to his castle.
I look at the stone and see
a scribble
a beautiful marking
a scribble from He.
It is my name
a name that no one knows
the gift of a name from He.
And- oh!- such noise!
I can't know if it's flowing through my ears of through my blood.
What is it saying?
Hallelujah.
Hallelujah.
Hallelujah, deepening.
I find myself singing,
drifting,
floating,
wallowing in the glory of,
His praises
the beauty
that no one truly knows.
How can anyone feel,
feel this affection?
weightless.
Careless.
Safety from the unknown.
Unknown? Why bother?
Nothing matters but this feeling,
this love
the love from He
He who holds me close
as we float
above the sea,
of crystals, clear,
this moment, dear,
don't let me go.
No, never let me go.
The color!
Color,
color, deepening
above this sea,
of green, no, blue,
and pinkish too,
the divine color
so white and pure,
but colorful white,
a simple cure
to all my problems.
They are no more
as I soar
in the kingdom of God.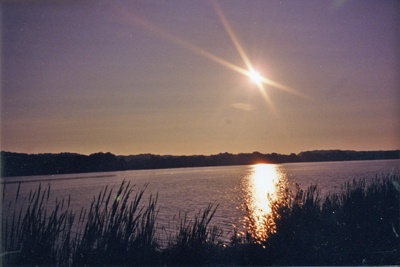 © Gabrielle C., Struthers, OH