My Dream
May 26, 2010
As a child, I had a dream.
Through the course of each day…
…Each week…
…Each month…


I would try harder and harder as time went on.
The years passed, as did my sorrowful attempts
At achieving my dream.


As time went on, I began to wonder
If I even had it in me, if my dream really meant enough to me,
To keep trying.


It was as though everything tried to discourage me
Saying I would never reach it, I would never fulfill my goal,
I could never…


But a little voice in my head told me to keep trying,
To keep believing, it told me I would make it,
It told me I COULD…


My efforts continued, but I grew weary,
The little voice in my head began to fade, soon,
I heard nothing.


But nothing ever goes away for good.
The memory of that voice lived on, and I slowly, gradually
Started over.


The dream I had wished for all of these years to come true
Had finally begun to become not a wish, but a reality,
To come true.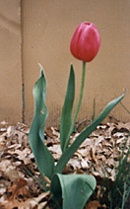 © Ashlee R., Plano, TX