An Introduction to the Ocean
May 29, 2010
She sits and she sits
on the cliffs
and she dangles her
feet
off the edge
in the hopes
that she'll finally meet,
in the closest way one can,
The Sea.

Her feet,
feel the spray
from the ocean below,
and she cries,
salty tears,
wishing this
wasn't all.

Every moment
she sits
the cold seeps
through her skin;
through the skin
that she wishes
that she wasn't in.

Every tear from her eyes
is a meaningless drop
to a sea that is filled with
the sorrows of so many
that have cried here before.

Sighing heavily,
Her breath comes in puffs
In the cold, frigid air.
She rises,
And walks towards the sun;
After hours
Of watching the moon make it's slow, steady trek
Across the diamond-studded blanket,
That some call the night.

She prays that somehow
It will all be alright.

And she wonders to herself
Somewhere deep inside
How can one feel so cold
When facing something so bright?

And still she stumbles onward, into the light...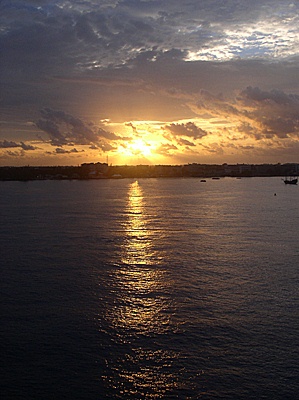 © Rebecca Y., Los Angeles, CA