Noisless proof
April 23, 2010
People say so many things.
How blondes know nothing. 
Or that teens don't understand.
But truth is everywhere.
And irony comes back to haunt.
Age is not measured by years.
Experience is more accurate.
Our path is not decided by us.
It is shaped by love.
Hope.
Friendship.
Trust.
Those who care are there through out.
Noislessly shaddowing.
Smiling over.
With reasuring hands on shoulders.
And we must do the same.
For that is proof.
We may be young.
But we feel too.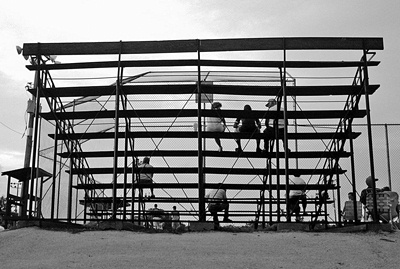 © Katie C., El Dorado Springs, MO