The Crystal Palace
April 23, 2010
The crystal palace smiled upon the purple sea below,
And watched the waves crash gentle against the rocks.
Diamonds erupt into the air
as the foaming chutes towards the heavens above.
The sun peeks over the mountain tops,
Beautiful colors seep around the sky
changing the crystal colors of the jewels placed on the palace below.
A human girl danced along the shore line
In the soft sand that felt like silk on her feet.
She sang a song of the legends that passed by,
Thinking of great memories of her past.
The wind begins to howl as dark clouds begin to roll in,
Rain drops begin to fall, landing gently on her petite face.
She looks up into the clouds above
and spreads her arms out wide.
There she sees her spirit fly away
Up into the heavens, leaving the world behind.
Before she leaves she looks back at the palace,
Still smiling at the sea below.
And that's the last thing see saw
Right before she entered the great heavens above.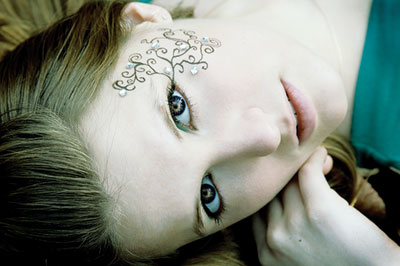 © Michelle B., Blairsville, GA