lost and empty
May 28, 2010
i feel so lost,
i feel so drained.
i can't feel a thing,
i can't hear a soul.
its so quiet,
like the dead of night.

is there anybody around,
There's no one in sight.
i feel stranded,
alone on an island.
with no one to talk to,
with no one to hold on.

its dark here,
i can't see a thing.
its cold and dam,
like im in a deep lake.
i can't breath,
all i feel is air bubbles coming out of thee.

i feel like there's nothing left,
like i have nothing to live for.
i have the need to die,
my life's not worth it anymore.
but then i remember,
the one keeping me alive...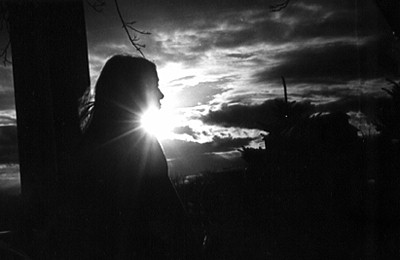 © Elizabeth G., Marblehead, MA