Designing Experiments
April 23, 2010
A hug that brought the rain, a kissed that eased the pain.
A rose, a sweet smelling rose that made my day, a few words that could make me stay.
Fallen hard from the start, yet for a moment in time- I lost my mark.
Unrequited love is what I displayed, my feelings were uncertain and delayed.
I carried your heart in the palm of my hands, unknowingly cutting off the circulation that runs through your veins.
You just let your blood run dry from my cruel intentions, yet after that all, your unconditional love still remains.
You wanting what's best for me, makes it harder for me to forget,
Pondering on the thought of "us"- I hesitate I'm off set.
Reality check, what have I got to lose, someone loves me for me.
He sees past all my blemished imperfections and is still standing on front of my door with a guitar in his hands and an innocent heart waiting for my embrace.
Trying to comply my true feelings for him is an internal conflict that stares me in the face.
Why has this once easy love become hard for me to accept, why have my feelings been taken captive- out of sight out of mind.
Begging myself to wake up and realize that a guy like him is hard to find.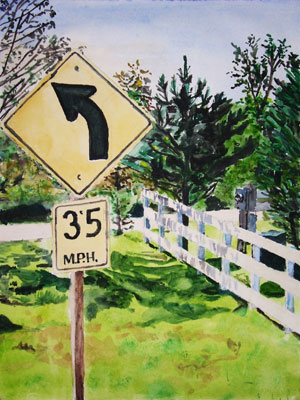 © Tim K., La Crosse, WI