The Largest Creature on Earth
MAG
May 27, 2010
Beneath the shadow of the giant monster
I stood gazing, wondering,
How could anyone tame such a BEAST?
As any five-year-old,
anything bigger than you is considered gigantic

Time to face the creature towering above me
I felt myself being lifted up to the ladder
Cautiously, I climbed higher and higher, grasping
each bar, watching the ground getting farther

Farther

Farther

Away

When I reached the top, I settled in front of my grandma on the blanket
Everything seemed so different, almost mystical,
being so high off the ground made me feel on top of the world.
The beast lumbered forward swaying its trunk back and forth.
Sitting on the beast, time flew by, before I knew it, I was descending down the ladder.

Gazing back at the creature I once thought was so barbaric and vicious, was actually gentle and innocent.
Never judge anything by its appearance because you may miss one of life's great opportunities.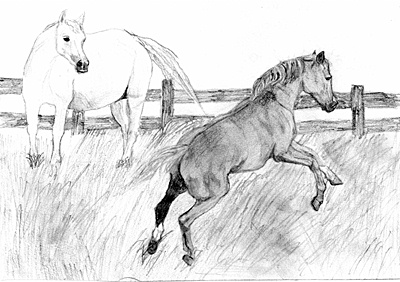 © Chelsea R., Ashland, WI