Thundersotrms on a Summer Morning
May 16, 2010
Dew drops on my pillow awaken me with their humidity.
My window is open just a crack to hear the rain fall softly on the slate path.
The birds call to their mates across the backyard.
My room is warm from the heat of lovers' kisses in a storm.
Crash! The sound of thunder shakes the ground.
I know the neighbors are laying flat on their backs listening to this disrupting peace.
Nature wants attention, but I don't mind this scene is a joy to hear,
So I'll fall back asleep until the next thunder clap,
And dream of more thunderstorms on a summer morning.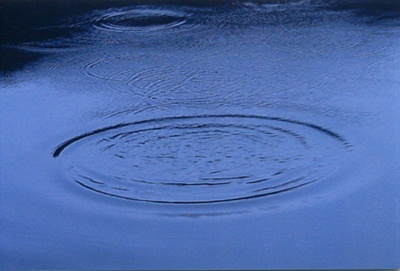 © Alyssa J., Gibsonia, PA