Imaginary Worlds
May 25, 2010
Castles scuttle across the sky,
Beautiful people wave passing by,
Just like birds we all can fly,
And no one ever starts to cry,
It's all such a beautiful, beautiful...
Lie.
Each morning we all put on masks,
There's a question within us,
We try not to ask,
No need to worry about everyday tasks,
We lie out in the sun,
We just lie there and...
Bask.
But now we're coming,
Around a bend,
And there is the line between Real,
And Pretend,
Are our worlds all coming to an end?
Or is this the beginning?
Is reality our...
Friend?
What is the use of living in imaginary worlds?
Never showing our face,
Always in the wrong place,
But, alas, rests the case,
And the Truth is...
Unfurled.
Our minds can wander,
Deep inside,
But the Truth,
Is ourselves,
And from that,
We can't possibly...
Hide.
You are real,
You are new,
You are fresh,
As you take off your mask,
You can see,
You can feel,
That you can be no one,
No one but...
You.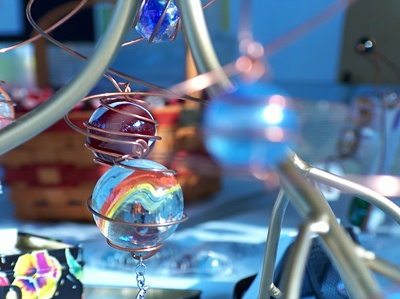 © Sean C., Princeton, IL