6 :00 in the Morning
May 25, 2010
I am awakened by the soft chirp of young birds at my window,
soft and sweet, I smile as I swing my feet off my bed.
This tender time of the morning is a lamb,
Delicately waking youth with the gentle rays of the sun.
This hour is as dainty as soft chartreuse.
The green bananas that aren't quite ripe yet,
Which, in my opinion, are the best kinds to have.
This is the time I start my day, but I am not alone—
My peers in Denmark are off on their bicycles,
eager to start the day as well.
Rushing around my room, gathering clothes to wear and books
from the night before,
I realize this is the shortest of all hours—
This hour is a sprinter, running down the track,

passing all the minutes as if they were weaker opponents.
This hour is also anticipation—What will I accomplish today?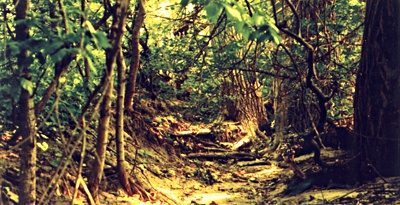 © Dan B., Papillion, NE